Our historic partner companies

Nokia
Today, Nokia is one of the world leaders in technology, allowing people to connect with each other and objects. In France, their Paris-Saclay and Lannion sites play a leading role in creating and bringing the Group's new innovations to the market, in terms of 5G, cyber-security and the Internet of things.
Visit the website

Safran
Safran is an international technology group, experimenting at the highest levels with aeronautics, space and defense. Safran, whether alone or in partnership, is at the forefront of global and European markets. To respond to market developments, the Group is involved in research and development projects that amounted to 1.7 billion euros of spending in 2016.
Visit the website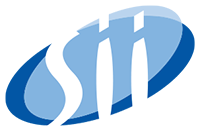 SII
The SII Group, a digital transformation technology partner, supports its clients with their digital strategies by developing solutions of significant added value. SII provides its expertise as an international group to rise to the challenges of technological innovation. The Groups operations are organized around two main focuses: technological advice and systems integration. It provides various types of support, including advice and research – development and infrastructure engineering – tests, roll-out and maintenance.
Visit the website
Our other partner companies