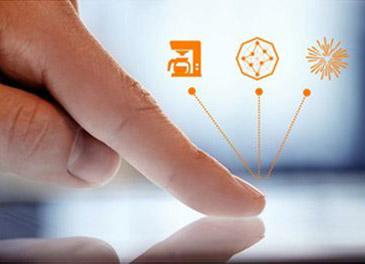 Thomas currently works as a Production Development Engineer within the Digital Business Department at Orange, known as the Orange Application for Business. The goal of his department is to develop their clients' digital strategies.
What can you tell us about your educational background?
I completed three years of preparatory classes at INSA in Rennes, before enrolling on an engineering course. During that time, I had the opportunity to complete five different internships! In particular, I did an internship within the software validation team at Alcatel-Lucent, thanks to the @talentEgal association, on their Brest site, followed by Rennes for 5 months, then in an Ericsson Group subsidiary, and finally an internship in Canada.
Could you tell us about any particularly enriching experiences?
During my fourth year, on a year-long project, I worked with a group of seven students on a tablet computer with a Windows platform. It was certainly innovative! The goal was to create an interactive presentation from a map. Several levels of integration were needed: images, videos, texts, PDFs, etc. This project helped me to project myself in a very practical way and, consequently, in a professional setting. The company and staff took care of supervising our progress on the project but, as a team, we had to take responsibility and plan our approach ourselves. The experience was truly enriching, I discovered and appreciated what it was like to be working in a team.
Take us through a typical day for you?
Once I had my diploma in my back pocket, I joined the Orange Group in January 2015. I was responsible for IT software development for video content security across Orange TV. We work with agile methods that consist of systematically integrating the client manager with our daily project management meetings. This way of working helps us to understand how projects are progressing and to find solutions to problems that we face, all the while adapting to the client's needs. Communication is very important in helping us work in perfect harmony.
What are your main skills?
I'm able to adapt, I have a desire to learn, I'm inquisitive and open to a wide variety of things. I enjoy working in a team, I'm a more social and logical person. Within the Orange Group, we've experienced plenty of emergencies to deal with, particularly in terms of specific technologies, such as our Load Balancing Software. It's about spreading the load across several servers, all the while maintaining their load level and their monitoring capacities. Few experts were involved in the project, so I was able to make a real contribution. I developed the necessary skills and became responsible for the brief!
How do you see your future?
I would like to become Scrum Master, that means leading the scrum methodology, an agile, cross-sectional application for project management. This role is about ensuring a pleasant working environment for everyone on my team, in addition to facilitating interactions between them and external individuals. So I would like to do project management. But I'm also tempted by pre-sales or software architecture, for progression in the medium-term. Besides, with the @talentEgal association, I've developed a whole network of contacts that I can utilize, should I need it.